Odour treatment for Biogas
In the Biogas segment solutions need to be tailored to the application and the pollutants present. Anaerobic or Aerobic digestion, particles/dust, concentration and humidity – all these parameters need to be considered when engineering a solution.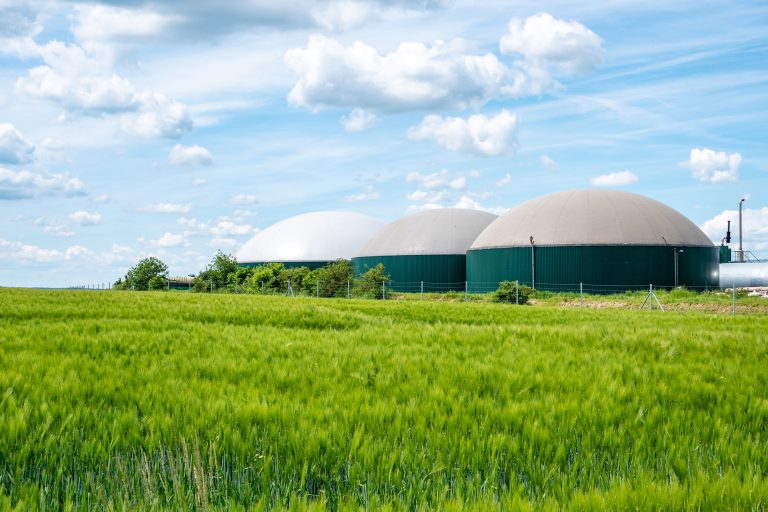 Biogas Upgrading
Biogas production has several potential odour challenges, dependent on the type of process and the feedstock used. Our main focus is codigestion plants, but also municipal sludge plants have for instance tanks with strong odour sources. Agricultural plants usually lower loads, but cases may occur.
The odour sources in the plants are mainly from reception halls, substrate processing, holding tanks, hygianisation, mixing tanks, substrate dewatering and upgadering. Centriair has a long experience from biogas plants and a range of sources, feedstock types and outlets demands, where we have proven results.
The products that we apply depend on the source at hand and our process always begins with a thorough analysis of the project together with the customer.
Solid Waste feedstock
The processing of solid waste, municipal mainly, to feedstock usually involves grinding and pressing. Other process steps also occur, aimed at reducing plastic and similar.
Common denominator is that odour concentrations increase as the waste is handled. Airflows are medium to high to ensure air quality in the facility is good.
Centriair has a long and solid experience from this niche, where ColdOx offers a compact and efficient solution with low energy consumption.
Liquid Waste Tank Handling
Liquid waste includes for instance recycled oil and other process liquids.
This is an application that has varying process steps, all from storage to heat treatment.
Odour concentrations greatly varying and aerosols may occur. Typically ColdOx only, with droplet separator. Centrifuges may be applied if aerosol levels are high or particle distribution challenging.
Composting
Composting includes reception halls, in some cases machining, composting tunnels and maturing.
Odour concentrations vary strongly depending on the type of process, but also type of feedstock. With high humidity and usually ammonia load, we typically use a combination of scrubber and ColdOx.